Graphiste et photographe de profession, je suis originaire de la ville de Québec, dans un quartier de Limoilou, maintenant installée dans la région de Lotbinière. Passionnée de chevaux depuis ma plus tendre enfance, je les dessinais partout! J'ai même gagné plusieurs concours de dessin! Sur les bancs d'école, je rêvais de grands espaces, de crinières au vent, de naseaux ouverts, de folles galopades, du son des sabots, bref, les chevaux habitaient mon imaginaire! La photographie argentique fut pour moi une découverte alors que j'étudiais en Design au Cégep de Sainte-Foy dans les années 80. En 2008, j'ai décidé de m'y mettre sérieusement, mais en numérique cette fois.
J'ai fait de la photographie de concours hippiques pendant 6 ans. Connaissant bien ce sport, j'ai réussi à rendre des clichés qui mettent en valeur mes clients et leurs chevaux. Je me spécialise en photographie équine (et équestre), animalière, de nature et de paysage. En avril 2014, je décide de joindre les rangs des Photographes Professionnels du Canada (PPOC) et j'obtiens un mois plus tard, ma première accréditation en photographie équine avec une mention d'excellence. Lors de ma première participation à la Compétition nationale de l'image en 2015, j'obtiens une excellence avec ma photographie intitulée «Monroe» et cette dernière a été sélectionnée pour faire partie du
Loan Collection
des PPOC. En 2016, j'obtiens ma deuxième accréditation dans la catégorie
Fine Art
. En 2017, je remporte une autre excellence et un
Best in Class
avec ma photographie «The Left Turn» dans la catégorie
Fine Art
et elle fait aussi partie du
Loan Collection
. Un très grand honneur! En avril 2020, j'obtiens mon Craftman of Photographic Arts (CPA), puis, en 2021, j'obtiens mon Master of Photographic Arts, désignations reçues des Photographes Professionnels du Canada. Un bel accomplissement et surtout, une belle reconnaissance de mes pairs!
De plus en plus, j'aime pousser mes photos plus loin et les travaille à la tablette graphique avec des logiciels tel que Photoshop et Topaz Impression, ce qu'on appelle de l'art numérique. En travaillant ainsi mes images, je me démarque par mon style unique, par le rendu de la gestuelle, et parfois même, en venir à confondre une photographie avec une toile. Je vise à produire des images de type
Fine Art
.
En 2018, j'expose pour la première fois dans un charmant restaurant de Vallée-Jonction, Le Resto St-Vincent. Une expérience formidable qui fut un succès!
J'ai aussi offert mon premier atelier de photographie équestre en septembre 2018, puis un autre en août 2020. Il y en aura surement d'autres!
Toutes mes images sont disponibles en impression giclée sur toile, sur papier Arches ou papier photo.
✧✧✧✧✧✧✧✧✧✧✧✧✧✧✧✧✧✧✧✧✧✧✧✧✧✧✧✧
Graphic designer and photographer by profession, I come from Québec City, in a district of Limoilou, now settled in Lotbinière. Passionate about horses since my childhood, I drew them everywhere! I even won several drawing contests! On school benches, I dreamed of wide open spaces, manes in the wind, open nostrils, wild gallopades, the sound of hooves, in short, horses lived in my imagination! Film photography was a discovery for me while I was studying design at Cégep de Sainte-Foy in the 80s. In 2008, I decided to do it more seriously, but in digital this time.
I photographed horse shows for 6 years. Knowing this sport, I managed to make pictures that showcased my customers and their horses. I specialize in equine (and equestrian) photography, wildlife, nature and landscape. In April 2014, I decided to join the Professional Photographers of Canada (PPOC) and I got my first accreditation in equine photography a month later with a mention of Excellence. When I first attended the National Image Salon Competition in 2015, I got a score of excellence for my photograph titled "Monroe" and it was selected to be part of the PPOC Loan Collection. In 2016, I got my second accreditation in Fine Art photography. In 2017, I got another Excellence and a Best in Class for my photograph "The Left Turn" in the Fine Art category and it was selected to be part of the Loan Collection. A huge honor! In April 2020, I received my Craftman of Photographic Arts (CPA), then, in 2021, I received my Master of Photographic Arts (MPA), designations delivered by the Professional Photographers of Canada. Un great accomplishment but, most of all, a great recognition from my peers.
More and more, I like to push my images further and work with the graphic tablet with softwares such as Photoshop and Topaz Impression, which is called digital art. By thus working my images, I stand out by my unique style, the rendering of the gestuals, and sometimes even, to confuse a photograph with a painting. I aim to produce Fine Art images.
In 2018, I'm exhibiting for the first time in a charming restaurant in Vallée-Jonction, Le Resto St-Vincent. A great experience and a success!
I also offered my first equestrian photography workshop in September 2018 and another one in August 2020. There will surely be others!
All my images are available in giclee print on canvas, on Arches paper or photo paper.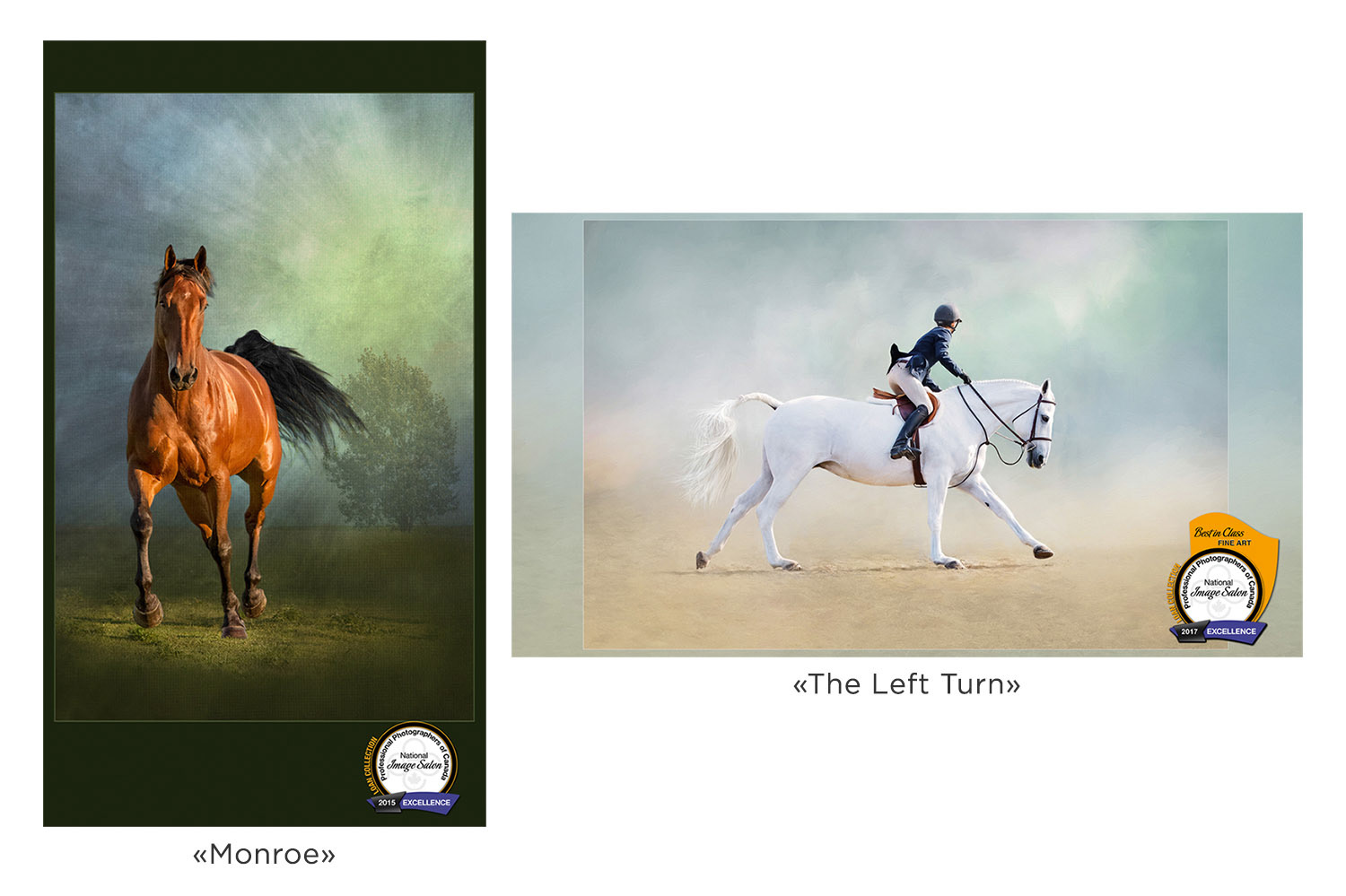 Toutes les photographies de ce site sont protegées par les lois Internationales sur le copyright et ne peuvent être utilisées, sous quelque forme que ce soit, sans autorisation écrite de son auteur. © Josée TALBOT. Toute représentation ou reproduction intégrale ou partielle, faite sans le consentement de l'auteur est illicite. Il en est de même pour l'adaptation ou la transformation, l'arrangement ou la reproduction par un art ou un procédé quelconque. Merci de respecter mon travail.
✧✧✧✧✧✧✧✧✧✧✧✧✧✧✧✧✧✧✧✧✧✧✧✧✧✧✧✧✧✧✧✧✧✧✧✧✧✧✧✧✧✧✧✧✧✧✧✧
All photographs on this site are protected by International Copyright Law and cannot be used, in any form, without a written autorization from the photographer. © Josée TALBOT. Any representation or full or partial reproduction, done without the photographer consent is illegal. It is the same for adaptation or transformation, arrangement or reproduction by an art or any process. Thank you for respecting my work.